Play puzzles, get to know fruits; develop IQ, exercise EQ!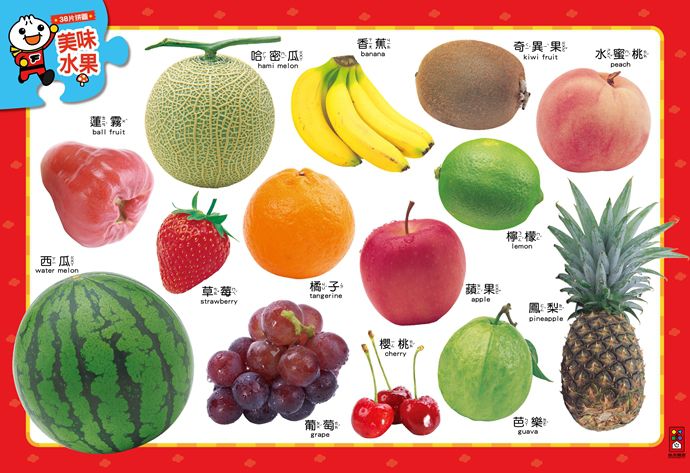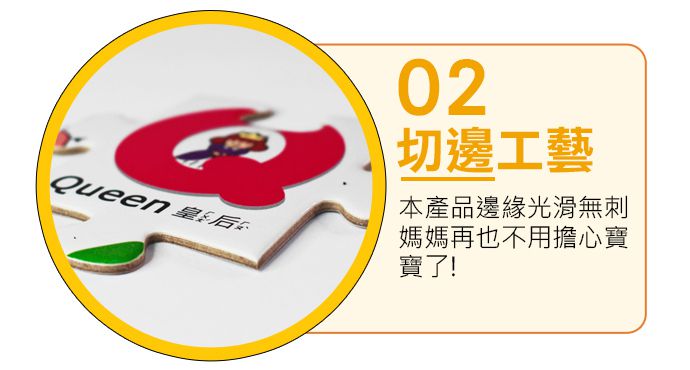 ■ Product Description
Knowing delicious fruits, each fruit has Chinese and English contrasts. You can learn English puzzles, and you can flip the puzzles to the back. There is a simple introduction to fruits, you can develop IQ, and exercise EQ!

38 Pieces of Delicious Fruit Puzzle
■ Product Features
Puzzle puzzles to increase concentration: While playing puzzles, increase concentration, let children learn in play, experience frustration and sense of accomplishment after completion, so that children have better resistance!
Establish writing ability: From small pieces of puzzles to complete large pictures, let children understand the concept from local to whole, train spatial relationship, and train children's hand-eye coordination to lay the child's future writing ability.
Knowing delicious fruits: There are 14 kinds of delicious fruits, the Chinese and English names on the front, and a brief introduction on the back, which stimulates the child's curiosity and makes the children learn to stop picky.
■ Product Specifications
[Windmill] delicious fruit - smart baby big puzzle - FOOD Superman
Publisher: Windmill Books Publishing Co.
Author: Windmill editors
appropriate reading age: 3 years old
bar code: 4714426501367
size: 38x31cm
Pages: - Page
Publishing time: July 2016