Wisdom Jigsaw: This book aims to develop the ability of young children to gain wisdom from games and life. In the pleasant training process, the child's ability to observe, judge, think, reason, and so on.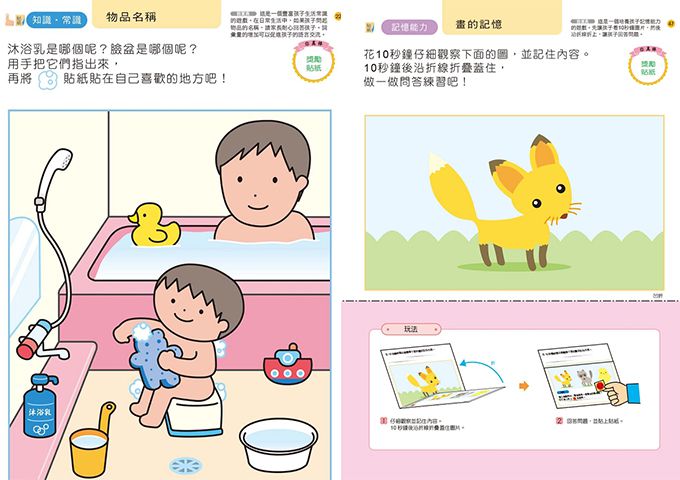 ■ Product Description
A training game in which children enjoy their attention, observation, and social life skills after they like the game.

2 years of age is a period of rapid development of early childhood curiosity to grasp the wisdom needed to live in the game.
■ Product Features
The
New Mind Development Series is designed to allow children to develop their abilities in a variety of happy and repetitive exercises. The series is edited by age group, and any child can start easily and step by step.
■Contents/Gifts
1 reward sticker, 1 game card
■ Author introduction
Chiba University, Japan Professor Emeritus Akira Tago

GAKKEN WORKBOOKS series is a famous Japanese child psychologist, 30 years of theoretical studies of early child education expert Professor AKIRA TAGO integration make
total sales over 3900 Thousands of volumes, keen psychological analysis and new theory of early childhood intellectual development have been well received.
■ Product Specifications
[Windmill] Wisdom Jigsaw Board 2 years old - Multi-Huahui's NEW Mind Development
Publisher: Windmill Books Publishing Co.
Author: Akira Tago
appropriate reading age: 2 years old
bar code: 4714426401889
size: 21 * 29.4 cm
Pages: 72 pages, color, paperback
Publication time: February 2015