Special toilet training book for girls, one to get all kinds of intractable diseases

From taking off diapers to attending toilet etiquette, let children learn happily through picture books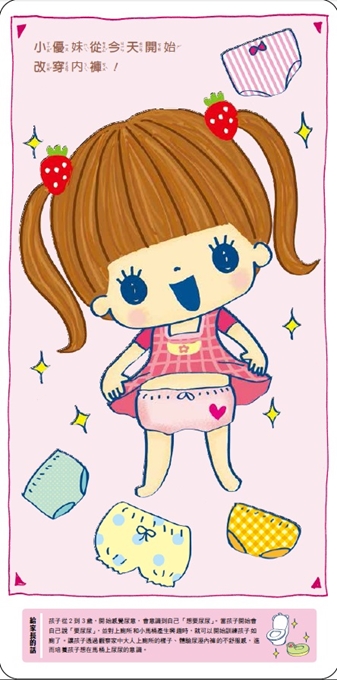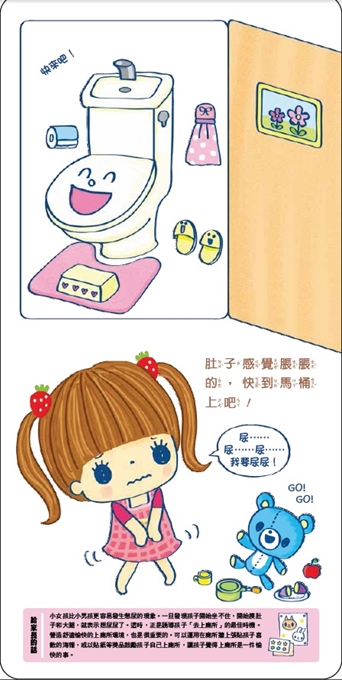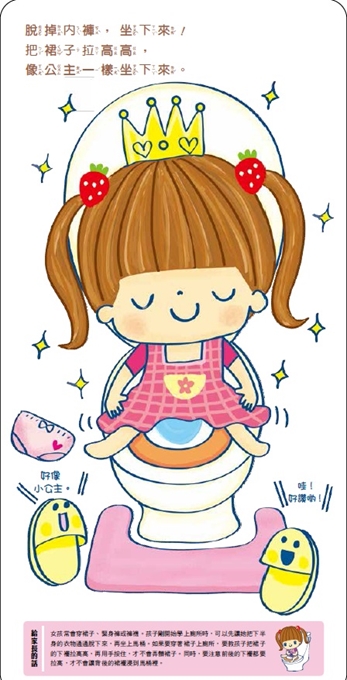 ■ Introduction
Look at the picture book, happy to learn to go to the toilet?
Standing on the toilet? Still sitting on the toilet?
Would you wipe your ass? Still not rubbing your ass?
What should I do if I encounter a squat toilet?
■ Book Features
Help your child get rid of diapers! The best toilet training manual for 1 to 5 years old!
Interesting three-dimensional design! (Can cover the toilet seat of the seat cushion, removable toilet paper)






The success of toilet training is to encourage children's learning motivation through praise. As long as the child is doing well, he will immediately give praise. Even if the child fails, as long as he can actively inform the adult that he wants to pee or have a bowel movement, remember to praise the child: "Thank you for telling me, you have to pee or have a bowel movement, you like it!" As long as the child can go to the toilet himself, Just praise the child: "You will go to the toilet yourself, so praise!"
■, painter profile
Translation/You Leilei
Master of Psychology Clinical Science, Graduate School of Human and Environmental Sciences, Kyushu University, Japan. He used to be a publisher editor and a TV station translator. He is currently a lecturer in Japanese courses at Yilan Community College. The picture translation works are "Dad, Dad, Change!" "The nose becomes a change" "My little chicken" "Little crow Wang Wang" "Little mouse Kiki goes to Grandma's house" "The turtle that throws the shell away" "102 little voles" "Finger ★ Chu ~ hole game book 》
■ Product Specifications
[Viking International] The little girl went to the bathroom!
Publisher: Viking International, Inc.
Author: Koto-ku, South sand cherry nursery / painted by: jinco / Translator: tour Leilei
appropriate reading age: 1 year old
bar code: 9789864400881
Size: 14× 14cm
Pages: 20 pages, paperback, color, phonetic
Publishing time: February 2017