Observe the contours of the animals to enhance the baby's concentration and hand-eye coordination, bilingual and phonetic, so that the baby can easily play puzzles and learn literacy!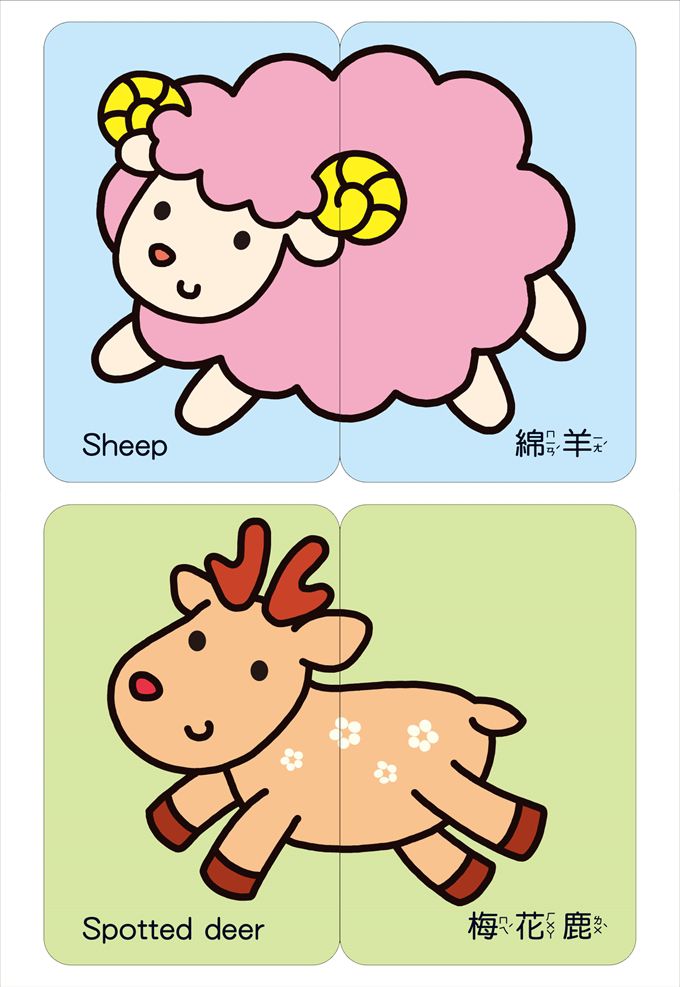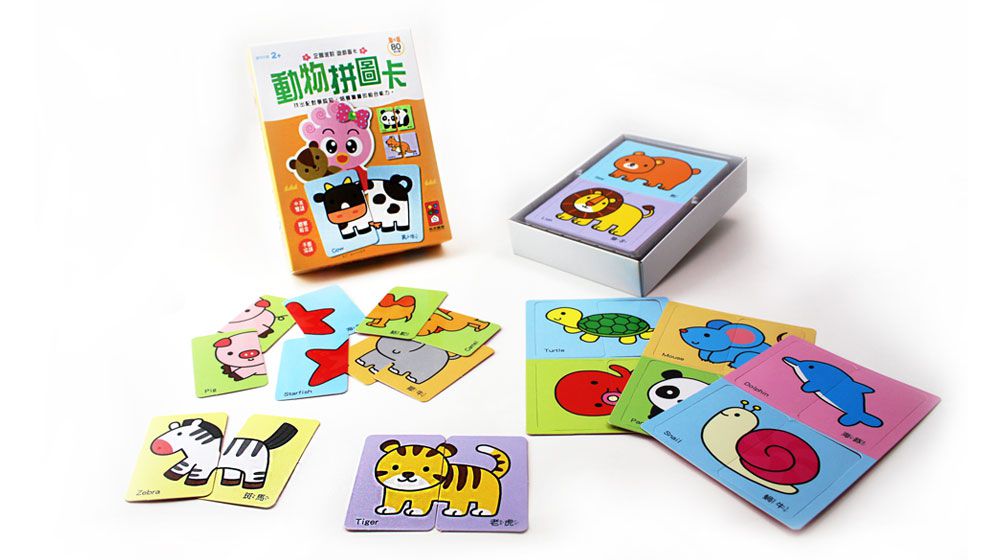 ■ Product Description
Find out the cognitive knowledge of pairing and develop your baby's combination ability! Profile

1 game features
animals were observed to enhance the baby's concentration and hand-eye coordination, plus bilingual phonetic, let your baby play with easy puzzles, science literacy!

2 Game Description
two picture cards will fit together to find the right combination, and obsessed with drawing card, English words.

3 product content
80 Zhang colorful picture cards, round cut, security does not hurt the hand

4 game
★ entry method (observation pairing +): Let your baby from In the pile of cards, look for two cards that can be paired.
★ Advanced (Cognitive + Observation): A puzzle card is assigned by the parent to let the baby find another card to be paired with.
★Advanced (Bilingual + Literacy): After completing the card, please read the Chinese and English characters of the card.
■ Product Features
1. Happy learning in the game: Through the fun matching game, develop baby observation combination and hand-eye coordination.
2. Thick paper material is not easy to tear: it is not easy to break the thick paper material, it will not cut the baby and it is easy to carry, so that the baby can play anytime, anywhere.
3. Colorful color attracts attention: With bright colors, it stimulates baby's visual development, and the whole brain develops and improves IQ!
■Contents/Gifts
80 cards
■ Product Specifications
[Windmill] Animal Jigsaw Card - Penguin Party Game Card
Publisher: Windmill Books Publishing Co.
Author: windmill editors / painted by: Chen Yirong
appropriate reading age: 2 years old
bar code: 4714426205548
size: 15.5 * 21 * 4cm
Pages: 80 cards, color, boxed
Published: June 2017